Going
above and beyond

, by your side.
With a data-driven mindset, as a source for all our key decisions, we are prepared to plan, execute, and operationalize insightful strategies to obtain deep market knowledge. These result in data, and other insights, used to conceptualize and implement your new brand positioning, a reimagined strategy coupled with innovative projects that drive an effective and lasting impact.
The bar is always high, and we raise it higher. Medical consulting is so much more than health-related knowledge. It is a deeper level of engagement;
it is a gleaning of the future.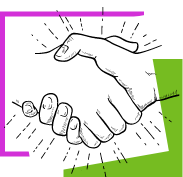 Our forward-thinking and strategic engagement is a result of fostering our relationship with experts in distinct healthcare fields as well as our long-lasting partnership with pharmaceutical clients.
We ANALYSE, IDEALIZE, AND CREATE your new brand portfolio, products, therapeutic fields or even companies. This is a journey that we embark on together, by your side.
Let us reimagine your
health-related challenges
as new added-value
opportunities.